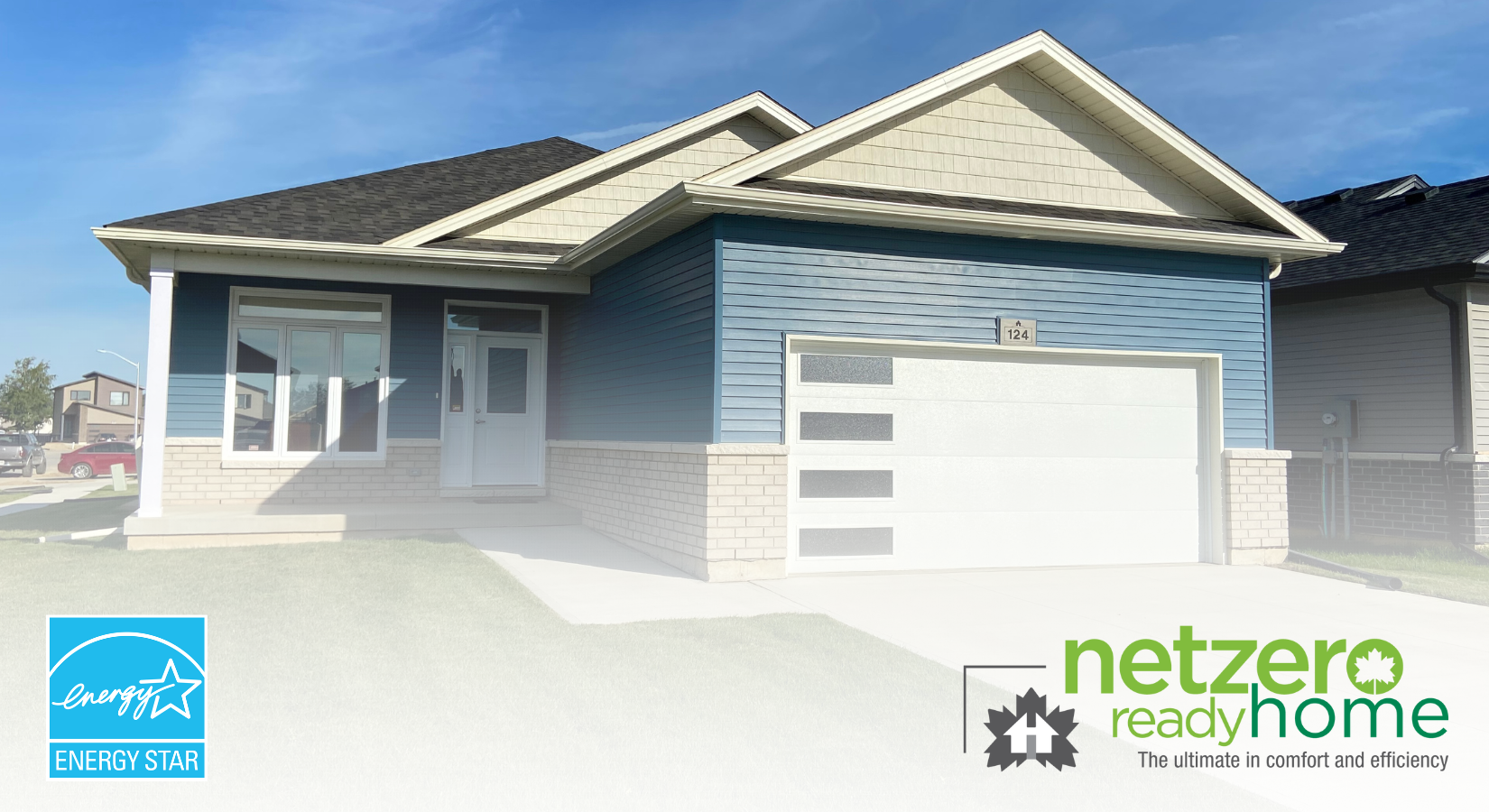 MCH Homes selling the first Net Zero Ready home in Chatham-Kent
MCH Homes' first Net Zero Ready home built in The Meadows neighbourhood on the South West end of Chatham, 124 Grassland Grove.
Chatham, ON – MCH Homes has reached an important milestone for residential construction in Chatham-Kent, offering the first Net Zero Ready home for sale. The home is dual labeled with an ENERGY STAR® qualification as well.
Net Zero Ready is a labelling program backed by the Canadian Home Builder's Association (CHBA) for homes designed to install a renewable energy system that will fully offset the home's energy consumption.
Once a renewable energy system, like solar panels, has been installed, a Net Zero Ready home can reach the full Net Zero designation by producing as much clean energy as it consumes annually.
This designation is a sign that a home is up to 80% more efficient than standard building codes and that it has been inspected by a registered energy advisor recognized by both the CHBA and Natural Resource Canada to ensure it meets the strict requirements for the program.
"We are proud to be leading the residential construction industry in energy efficiency here in Chatham-Kent" says Trevor Mailloux, Partner and General Manager at MCH Homes. "With a history of award-winning homes in energy efficiency, we are happy to advance our innovative building practices".
MCH Homes is the recipient of the award from A & J Energy Consultants for the number one detached home in air tightness in Ontario in 2022.
MCH Homes is an ENERGY STAR® and Qualified Net Zero Builder. All homes constructed by MCH Homes starting in 2023 will meet at minimum the Energy Star standards, meaning they are approximately 20% more efficient than standard building code.
"Net Zero Ready standards will be the new building code by 2030" says Robb Nelson, President of MCH Homes. "We are committed to staying ahead of the curve and helping Chatham-Kent become a community better equipped to handle rising energy costs and increasing environmental concerns. This initiative supports our strong ESG mandate".
124 Grassland Grove is MCH Homes' first Net Zero Ready home, and is the first to be built in Chatham-Kent. It is currently listed for sale on MLS and is available for showings.
For media inquiries please contact:
Robb Nelson
President, MCH Homes
robb@maplecityhomes.ca
519-436-3353