Maple City Homes Donates Another $5000 For New Animal Shelter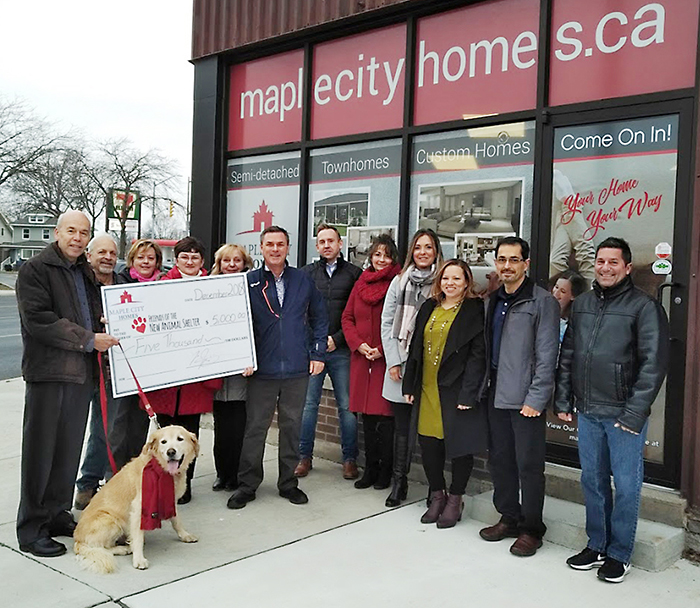 Maple City Homes has donated another $5,000 to support the new animal shelter currently under construction on Park Avenue East.
Although the Friends of the New Animal Shelter has completed its building campaign, approximately $75,000 is still needed to furnish and equip the 6,300 square foot facility.
The firm is donating $500 for every home sold on Summerset Place. The firm made a previous donation of $10,000.
Lynn McGeachy, project co-ordinator for the shelter, said the community's generosity has been amazing.
"We're almost there," she said. "Construction on the building will be complete this spring, We just need the final push to make sure we can provide the kind of care our animals deserve."