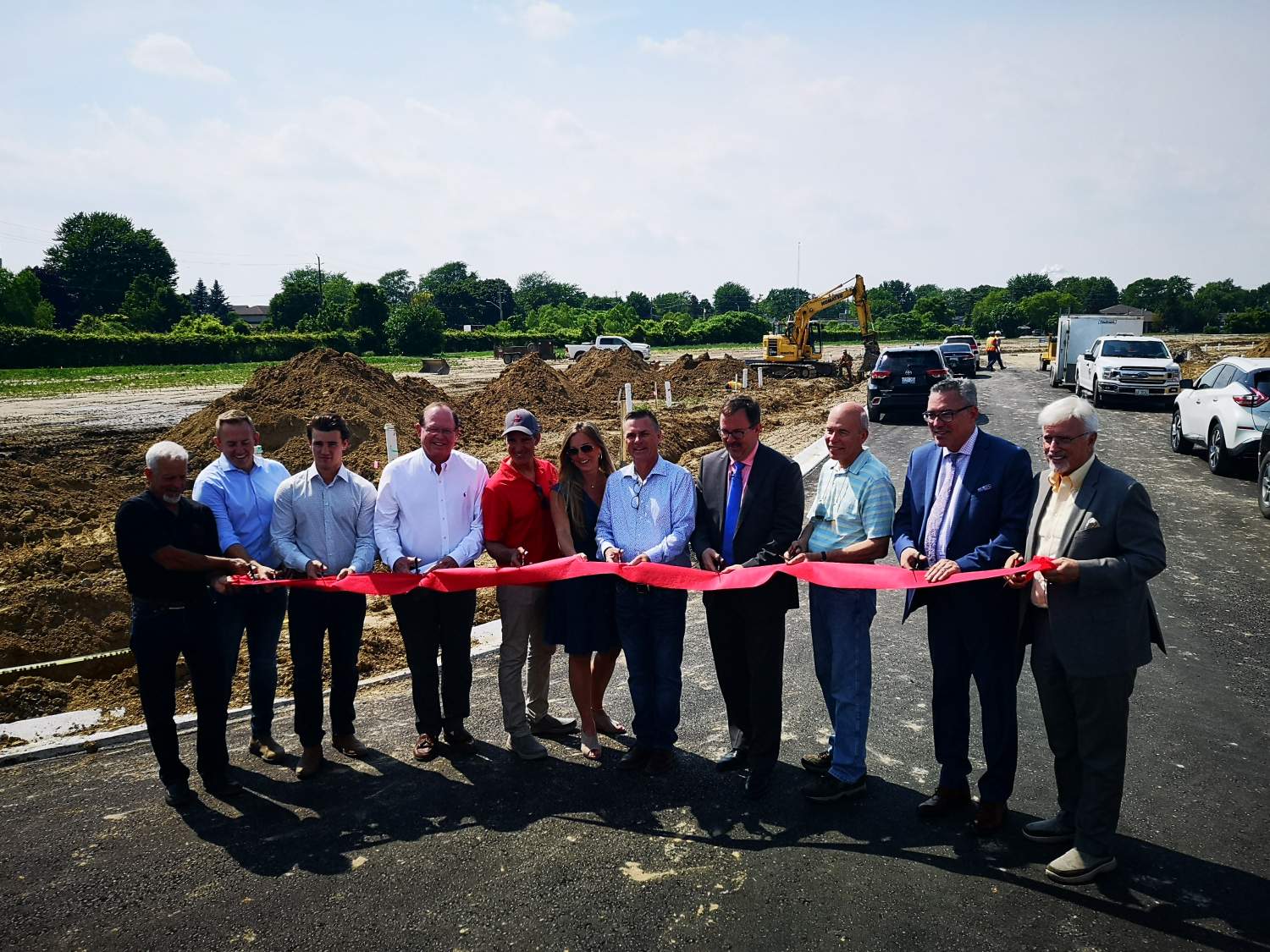 Chatham-Kent's Largest Mass Home Building Project Has Begun!
Maple City Homes Ltd. today held the ribbon cutting ceremony for the largest home building project Chatham-Kent has experience in more that 40 years. Called The Meadows, the site on the community of Chatham's south side will be developed into approximately 380 modern, single-family homes, as well as a park for children and families. The first phase will see 93 homes built, injecting over 30 million dollars into the local economy.
Robb Nelson, President and Partner of Maple City Homes is confident that The Meadows is the right fit for Chatham-Kent, an area that offers jobs and affordable living, but not enough housing – until now. "The main need here is to be able to fill jobs," says Nelson. "We are second in the province now for jobs posted and not filled – so that means our economy is strong."
Nelson adds that the development will also attract people who are looking to escape the high costs of housing in larger centres, notably the Greater Toronto Area: "We are building a product that is going to relieve the pressure in the other markets."
The homes are strategically located close to Highway 401 access and will appeal to residents of Chatham-Kent and to commuters from London and Windsor. The housing is also good news for companies that are expanding and recruiting new employees.
Carson Warrener, VP Sales and Marketing, says, "Maple City Homes believes that this neighbourhood will lay the foundation for a new phase of growth in our community. By creating a large presence in the new-homes-for-sale marketplace, at prices the larger centres can only dream of, we will become an option at last."
Among the community leaders at Wednesday's ceremony was MPP Rick Nicholls, who told the developers, "I am really pleased to see the price points you have established to make it affordable for people to move in and to set up a family and do what they want to do – that is, to establish some good strong roots."
Chatham-Kent Mayor Darrin Canniff commented, "To me the most important thing in Chatham-Kent is resident attraction and retention – and a big component of that is housing."
"I am so excited! Corporations are talking about expanding, but they can't expand without people and they can bring people here without houses." Speaking of the developers, Canniff said, "They love their community and it shows. We are so happy that they picked Chatham-Kent to do this!"